Railroad Related Stuff
Click for the Model Railroad pages
---
Here are some pictures taken at the Roaring Camp and Big Trees Railroad in Felton, CA in July of 1998.
Click on a picture to get a larger view of it.
---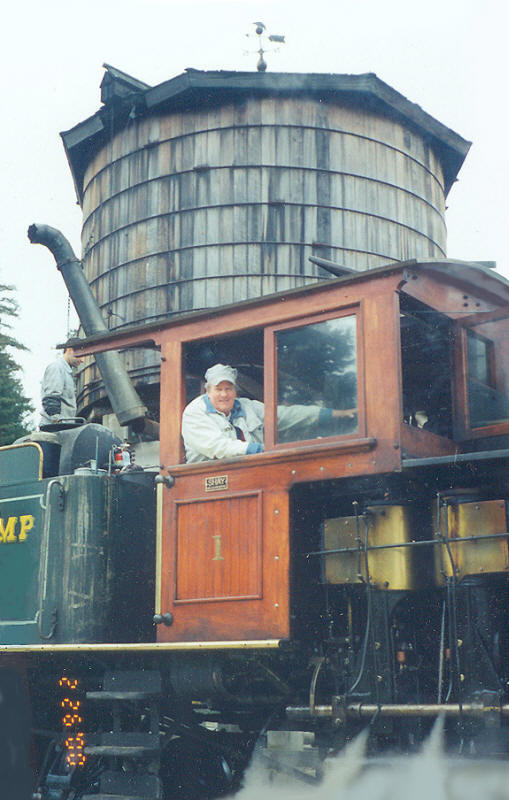 My last visit to Roaring Camp was February 26, 2000. I am in my glory.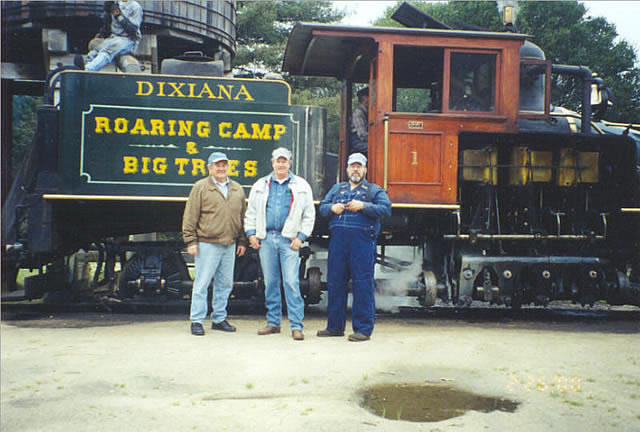 Sharon's Uncle Gene, Jim and Roaring Camp engineer Tom Shreve.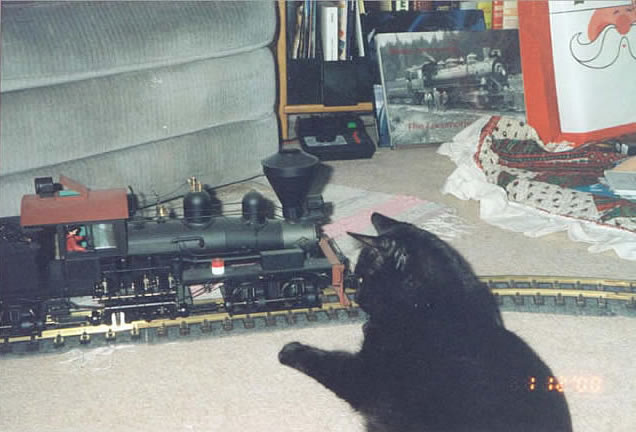 Even COCO, our cat, is facinated with the "rails". Here he watches a Bachman Shay pass by on its way around the Christmas tree. Seems the rails remain long after the tree has gone. Funny how that happens.
Updated November 8, 2020